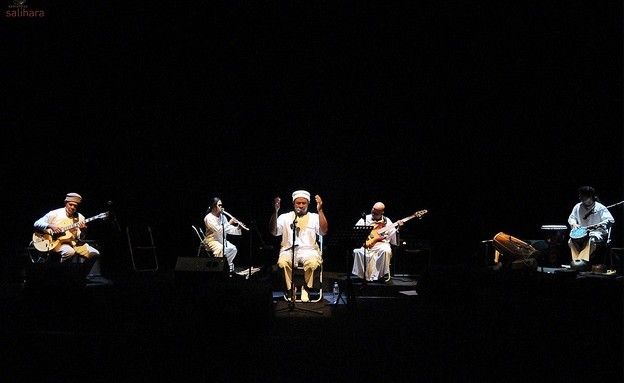 Rafly Wa Saja, a musical band from the Indonesian city of Banda Aceh enlivened the 16th Rainforest World Music Festival (RWMF) in Kampung Budaya Sarawak, Malaysia on Saturday night (June 29), the musical group spokesman said.
During its performance in the RWMF, the band sang six songs, according to Rafly, one of the band's personnel here on Saturday.
The songs mostly conveyed message and call on policy makers and people to save the nature from human greed, he said.
"Policy makers and the public should be aware of local wisdom, which should arise from their own intentions. Thus, we urge all human beings, through music, to preserve the environment from destruction," he disclosed.
Rafly Wa Saja band has been campaigning environment preservation since 1999.
"I have launched seven albums, containing social control in Acehnese language, one of them that we performed in Sarawak entitled "orphans," he said, adding that the 16th Rainforest World Music Festival (RWMF), taking place from June 28 through 30 in Kampung Budaya Sarawak, Malaysia.
The band Rafly Wa Saja features Rafly on vocals, who also composed a lot of songs and lyrics in the native Aceh language. These songs carry within them, infinite spiritual nuances from the Islamic faith.
Meanwhile, head of Sarawak tourism office Dato' Rasyid Khan said that 21 international contemporary bands took part in the event, among of them are as follows.
The ALP Bora (Turkey), Chet Nuneta (France), Dizu Plaatjies and The Ibuyambo Ensemble (South Africa), Gema SLDN-SCV (Sarawak), Rafli Wa Saja (Indonesia), Habadekuk (Denmark) Kila (Irland), Kries (Croatia) Nunukul Yuggera (Australia), Korean Performing Arts (Korea), Pine Leaf Boys (USA), Rey Vallenato Beto Jamaica (colombia), Rhythm In Bronze (Malaysia).[]